Welcome to Children's Ministry!
DBC's Children's Ministry is a place where children learn to love God in an intimate and personal way, to love people as God has called us to do! It's a place where we make disciples as we grow in our knowledge and love for Jesus and where we strive to make a difference in our homes, church, community and the world.
We nurture this movement as we:
Impact the children of our community with the message of Christ's love for them
Facilitate growth in their relationship with Jesus Christ and His Word
Prepare children to discover their uniqueness and eventually God's mission and purpose for their lives
KidCheck Check-In
At DBC, nothing is more important to us than the safety and security of your children. That's why we've chosen KidCheck to bring you the best experience at check-in and to provide you as parents the ability to act as a team with us to keep them in safe hands.

Signing up for KidCheck is easy and free. Once you've created your KidCheck account, you can add your kids and other guardians. You can also upload photos of yourself, your kids and your guardians to make it easy for your childcare provider to identify them.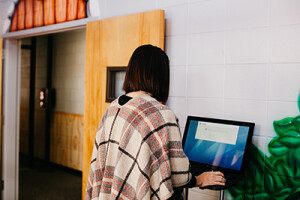 When you check in for the first time at DBC, use your 10-digit phone number associated with your account. If you desire to make changes you may go into your account page at anytime and make changes by selecting the "Login" link on the KidCheck website.
Wednesday Night Kid's Choirs
Wednesday night kid's choirs are so much fun! Children focus on learning music, worship preparation and drama opportunities. They will also have the opportunity to lead in worship multiple times during the year!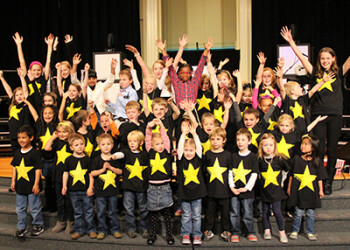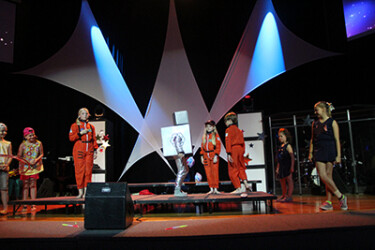 Joyful Noise
Ages 4 - Kindergarten
Learn about movement, music, performing! Participate in two musical/dramas every year and occasionally help lead Sunday morning worship.
Music Makers
Grades 1 & 2
Learn about movement, music, performing! Participate in two musical/dramas every year and occasionally help lead Sunday morning worship.
Kid's Praise
Grades 3-5
This service and arts ministry team performs several musical/dramas, leads in Children's Worship Services and participates in mission opportunities throughout the year. Auditions required.
Parent/Child Dedication
One of the first Legacy Milestones in your family's life is the birth of a child and their dedication to the Lord. DBC's Parent/Child Dedication ceremony is a commitment ceremony for parents and for our church family. It is recognition of your solemn responsibility to raise your child in a Christian home and a church where he or she may come to know Jesus Christ as his or her personal Savior. This ceremony is not infant baptism. We do not offer baptism prior to a person's choosing to believe in Christ.
"Train up a child in the way he should go, and when he is old he will not turn from it." Proverbs 22:6
Next Parent/Child Dedication Service:
Sunday, August 29
You may choose either 8:30 am or 11:00 am.
You do not need to be a member of Dunwoody Baptist Church to have your child dedicated, however we do ask that parents are regular attendees. Why? In dedicating your child to God, you are stating that you are willing to partner with God and the church to raise your child in cooperation with God's intentions. To partner with any church, a parent would be wise to decide if he or she agrees with its beliefs and vision, so they can be all-in in their partnership with the church.
New Beginnings Baptism Class
The New Beginnings Class is for children as they begin their faith journey. Recommended for children in grades 2-5, the class is held during the 9:45 am Bible study hour and at least one parent must attend with their child. During this class, we will discuss:
What baptism is
Who partakes in communion
How you really follow Christ
What it means to be a disciple
We tour the baptistery so that they will feel comfortable and knowledgeable about what takes place the day of their baptism ceremony.
Next Class:
Sunday, September 12
10:15 - 10:45 am in the Children's Area Room 109
Email Ms. Bridgette to Register
Contact Ms. Bridgette if you have questions or would like to schedule a baptism.
As a reminder, DBC live streams our services online, and a recording is available via the church's website, the DBC app, and social media. If you have family or friends that are unable to witness your baptism in person, this is an option for them. If you have concerns about your baptism being shared in these venues, please let us know in advance of your baptism day.
Children's Pastor
Preschool Ministry Director
Children's Ministry Assistant
Childcare Director