Welcome to Children's Ministry!
DBC's Children's Ministry is a place where children learn to Love God in an intimate and personal way, to Love People, as God has called us to do! It's a place where we Make Disciples as we grow in our knowledge and love for Jesus, and where we strive to always Make a Difference in our homes, church, community and the world.
We nurture this movement as we:
Impact the children of our community with the message of Christ's love for them
Facilitate growth in their relationship with Jesus Christ and His Word
Prepare children to discover their uniqueness and eventually God's mission and purpose for their lives
KidCheck Check-In
At DBC, nothing is more important to us than the safety and security of your children. That's why we've chosen KidCheck to bring you the best experience at check-in and to provide you as parents the ability to act as a team with us to keep them in safe hands.

Signing up for KidCheck is easy and free. Once you've created your KidCheck account, you can add your kids and other guardians. You can also upload photos of yourself, your kids and your guardians to make it easy for your childcare provider to identify them.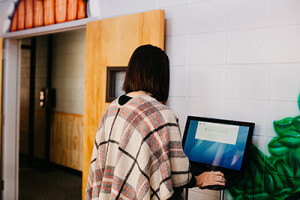 When you go to check in for the first time at DBC, use your 10-digit home or cell phone number associated with your account. If you desire to make changes you may go into your account page at anytime and make changes by selecting the "Login" link on the KidCheck website.
Wednesday Night Activities
From August through May our Wednesday nights find kids involved in the best kid's choir programs around! Our kids are singing, acting, learning and giving tech support, designing and constructing sets, developing leadership skills, participating in service opportunities, and so much more! All activities are from 6-7 pm with an option to stay until 7:30 pm.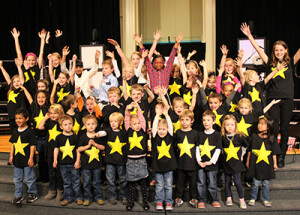 Kid's Choir
Kids (age 4 through 5th Grade) learn about movement, music and performing, and participate in two musical/dramas every year, and may occasionally sing on Wednesday evenings and Sunday mornings.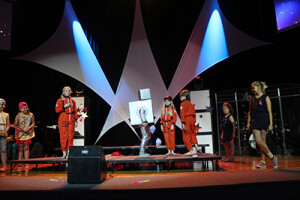 KidsPraise
KidsPraise is a service and arts ministry team for kids in grades 3-5. Auditions for new members are held every August and January. KidsPraise performs several musical/dramas each year, leads in Children's Worship Services and participates in mission opportunities throughout the year.