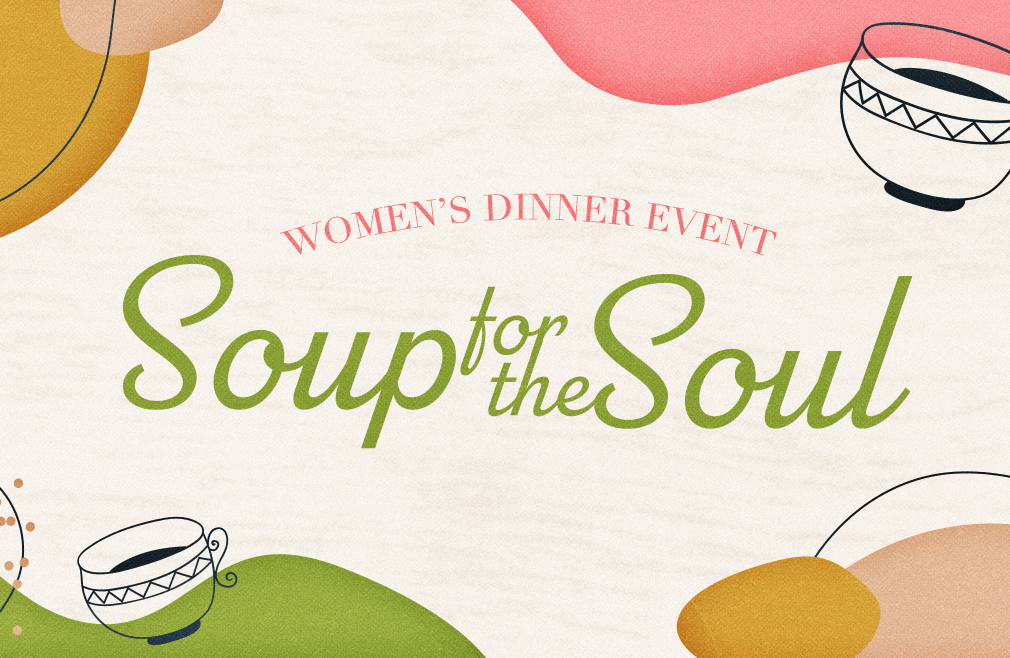 Thursday, February 20, 2020
,
7:00 PM - 9:00 PM
Don't miss this fun event where you will enjoy fellowship with old and new friends while tasting delicious homemade soups and desserts!
How our Emotional Health Affects our Spiritual Growth
The transforming power of the gospel can heal our woundedness, but too many believers experience a disconnect between what they know about God and how they live and feel. If we do not turn to God to transform our emotional brokenness, we will transmit that pain to others. Learn how to overcome dysfunctional beginnings and sinful responses and how to help yourself and others mature in both faith and feelings.
Guest Speaker
Ashley Chesnut serves as the Associate Singles 20s/30s Minister at The Church at Brook Hills in Birmingham, Alabama. She has a Master of Divinity from Beeson Divinity School and a Certificate of Biblical Counseling from Southeastern Baptist Theological Seminary. While Ashley has a passion for discipling young women, she also loves her city and has written a children's book about it called Down in the Ham: A Child's Guide to Downtown Birmingham. When she's not at the church or meeting with girls, you can probably find her at the farmer's market or trying some new local restaurant.
Childcare
Free childcare is available with a reservation. Please be sure to fill this out on the registration form.
Registration
If you would like to bring a soup or dessert to share, please email Sara Newton. Please do not fill out the form below as your fee will be waived.