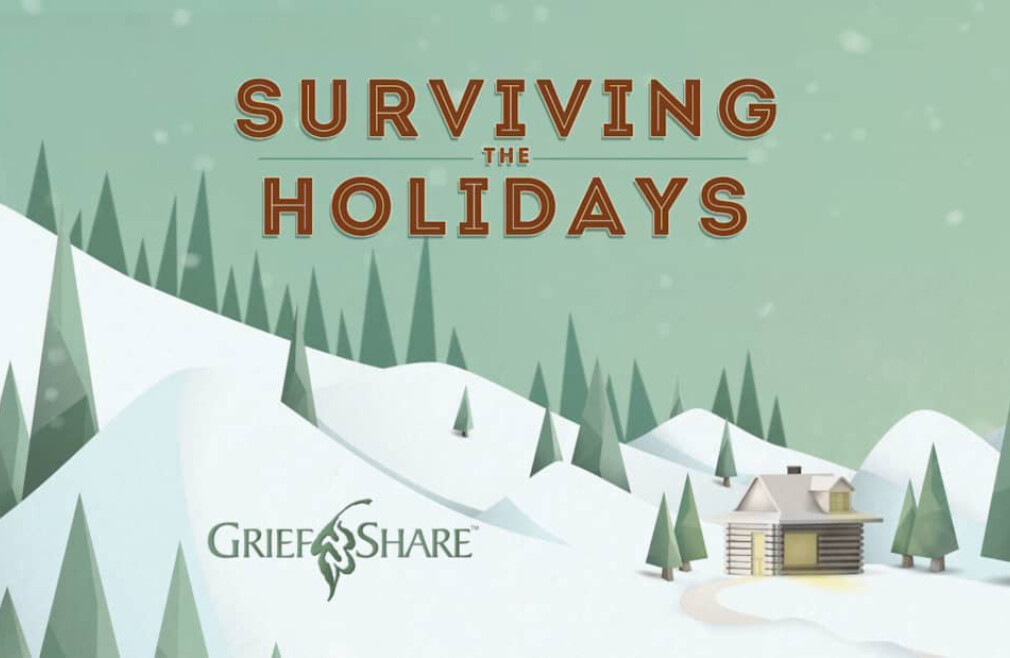 Tuesday, November 17, 2020
,
6:00 PM - 8:30 PM
GriefShare: Surviving the Holidays is a helpful and encouraging seminar for people facing the holidays after a loved one's death. There is no charge to attend.

The seminar features practical suggestions and assurance through video interviews with counselors, grief experts and others who have experienced the holidays after their loved one's death. Small group discussions will follow the video. Those who attend will receive a book with over 30 daily readings providing additional insights and ideas on holiday survival. You are welcome to attend regardless of when you experienced the loss of your loved one.
A light "finger food snack supper" will be served from 6:00-6:30.

Registration
Registration is required to attend. For more information or to register, call Irene Stokes at 770.458.4311.