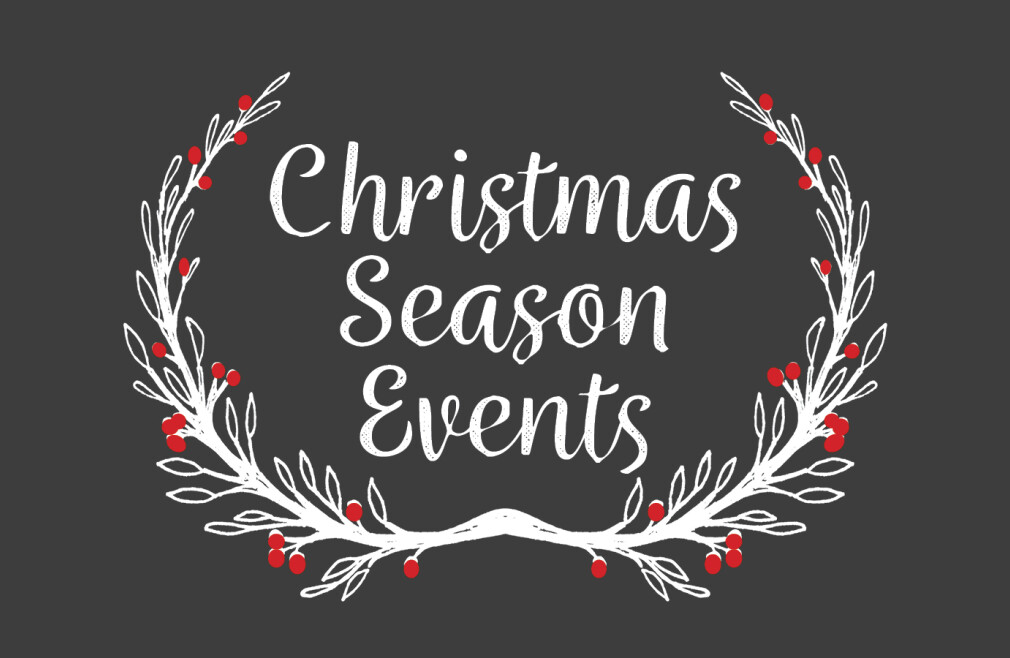 Thursday, November 29, 2018 - Monday, December 24, 2018
Bless a friend with an invitation to one of our Christmas events!
Women's Dinner
November 29 at 7 pm
A Christmas to Remember
The DBC Dining Room will be transformed into a banquet hall fit for our King as each table is decorated with a unique expression of Christmas. The evening will include an inspiring message from Shugie Collingsworth, uplifting music and an incredible catered meal. This will be a perfect way to breathe in the beauty of Christ's birth. Please invite your friends and neighbors.

Cost is $30.
Seating is limited.
Free childcare provided.
Click here to RSVP and reserve childcare!
Family Outing
December 2 from 3-5 pm
A Walk Through Bethlehem
On Sunday, December 2 from 3-5 pm the DBC Sports Center Fields will be transformed into A Walk Through Bethlehem. See and experience Bethlehem from the marketplace to Herod's temple; from the fields with the shepherds to a live nativity. Invite your friends for free hot chocolate, a petting zoo and a beautiful reminder of what the season is all about.

Please bring a canned good for our benevolence ministry as admission. Food will be available for purchase.
Click here for more information!
Special Christmas Concert
December 8 and 9 at 6 pm
Love Came for Me
This Christmas, the Worship & Arts ministry will be presenting "Love Came For Me," an evening Christmas concert, on December 8 and 9 at 6:00 pm each night. These concerts will feature our combined choirs, orchestra and band along with soloists, ensembles and some of our children and students. Pastor Allen and Judi Jackson will lead us through the evening as we experience a magical night of Christmas music. Be sure to invite your friends and make plans to attend this free concert event!
Click here for more information!
Wednesday Night Bible Studies
December 5, 12 and 19 offered at both 6 pm and 8 pm
Reclaiming Christmas - Is Jesus Really the Meaning for the Season?
Evergreens. Ornaments. Elves on shelves. How many of our modern-day Christmas observances are connected to what happened in a first-century, backwater village of the Roman Empire? Do we even understand our Christmas traditions, and why they matter? This 3-week course will examine everything from Nativity scenes to Santa Claus in an attempt to "reclaim" the significance of Christ's birth for the 21st Century. (Instructor: Bo Bowen)
Christmas Eve Services
December 24
4 pm - Family and Children's Service, Worship Center
6 pm - Candlelight Service with Combined Choir & Orchestra, Worship Center
11 pm - Classic candlelight community service with traditional carols, Chapel