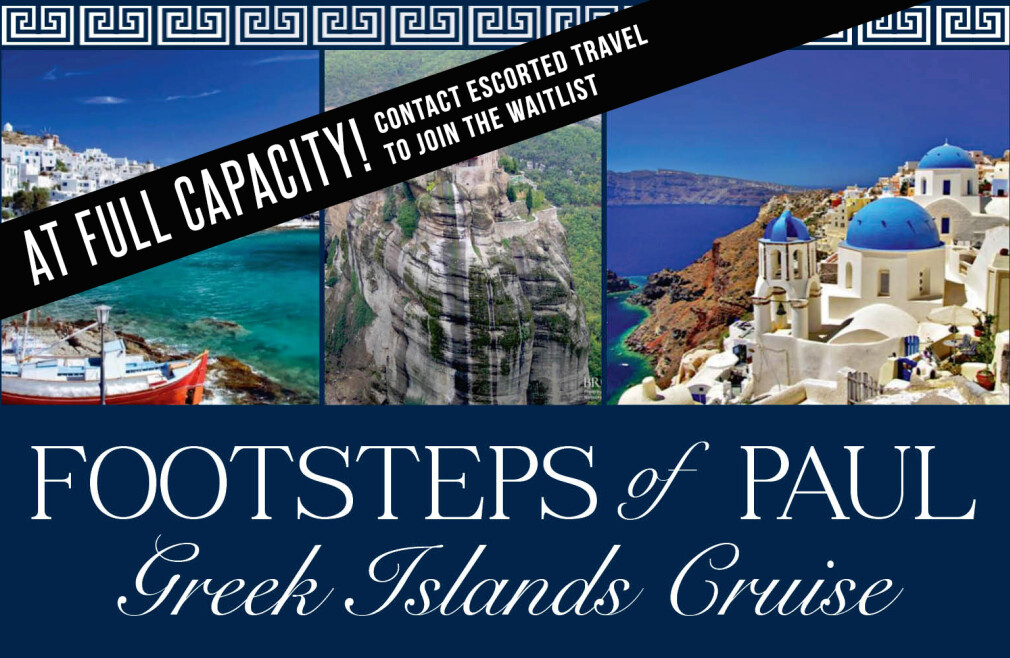 Monday, October 21, 2019 - Saturday, November 02, 2019
This event is currently at full capacity! if you wish to be added to the waitlist, please contact Escorted travel.


Footsteps of Paul with Greek Islands Cruise
Led by Dr. Allen Jackson
Join Allen as he guides a us on a 13 day tour through Greece to discover the footsteps of Paul.
Interest Meeting and Deposits
An interest meeting will be held December 9 at 12:30 in room G-113. With only 45 spaces available, we expect the Footsteps of Paul tour and Greek Islands cruise to sell out quickly. Space will be reserved on a first-come, first-served basis. Please make checks to "Escorted Travel" and bring to the interest meeting. If space is still available after the meeting, bring checks to the church office until Sunday, November 16. After November 16 any registrations (if space is still available) and further payments and correspondence should be addressed to Escorted Travel, 1015 W Kensington Rd, Joplin MO 64801.
Cost:
Only $3995 from Atlanta and most other airports
Contact:
For questions and assistance, contact tour operator Ron Cansler at , 417.499.8685.