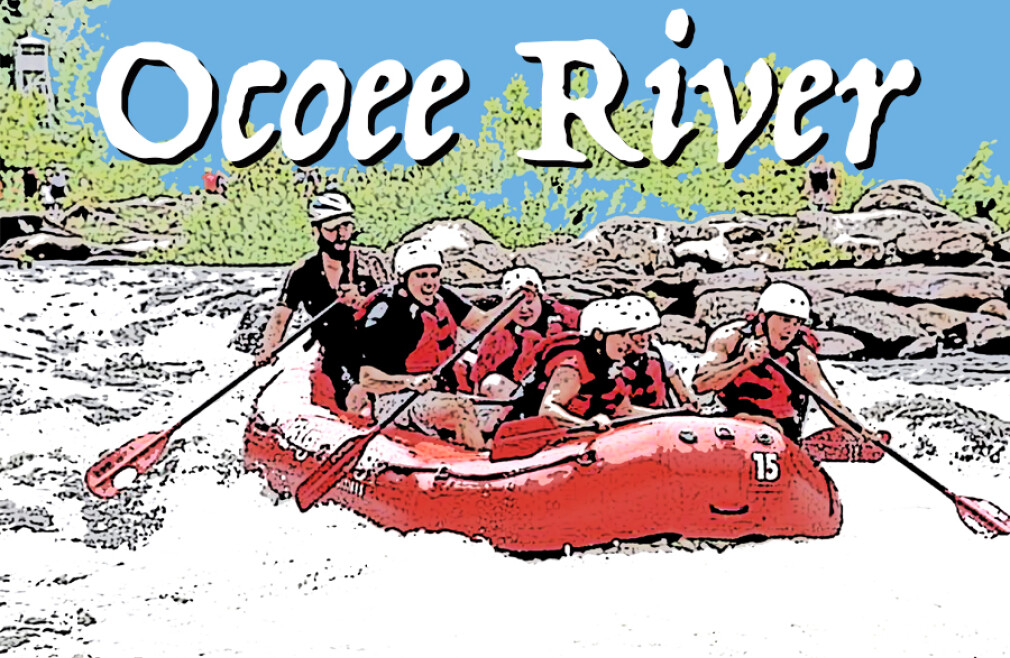 Saturday, October 05, 2019
Who is ready for a dynamic fellowship experience? Our Men's Ministry is sponsoring an outing to Ducktown, TN for white water rafting down the middle Ocoee, the world's most popular whitewater river! Anyone aged 12 and older can participate in this exhilarating experience.
The drive to Ducktown is about 2 hours from Dunwoody. Please allow enough travel time to arrive no later than 1:15 pm for our 1:30 pm reservation. We encourage you to make plans to carpool with friends for more fellowship time. We expect to return to DBC around 6:30 pm.
About the Middle Ocoee River
This section is America's most popular whitewater river. It is famous for 5 miles of continuous class III and IV rapids. The Middle Ocoee River has over 20 rapids and Grumpy's, Double Trouble and Table Saw are just a few of them. Approximately 1 ½ to 2 hours is the time you will spend on the water. Total time with us would be ½ hour before the trip for check-in, a 10 minute bus ride to the river put-in, the water time of about 1 ½ to 2 hours and about a 20 minute bus ride back to the outpost totaling around 3 to 3 ½ hours.
The Oconee Rafting company welcomes first-time participants. Each raft includes an experienced, trained Guide to lead your experience. The company explains: The safety of our guests is the foremost concern of our staff. The sport of whitewater rafting has inherent risks that are beyond human control and must be assumed by the participant. All participants will be provided with a lifejacket and helmet and a safety briefing will be given before the trip. We want everyone to be comfortable and to have a safe, fun experience.
Dress Code
Please follow these guidelines to be dressed to participate:
A t-shirt is required to be worn on all tours. Tank tops are not allowed unless they have a full back. No racerback tanks allowed.
Shoes that are secure on your feet are required. Remember these shoes are likely to get wet. No flip-flops are allowed to be worn.
Quick dry clothing is recommended; it is more comfortable when wet. Jeans and sweat pants are not recommended.
There is a nice, clean changing facility for your convenience after the trip. It is recommended you bring a towel, personal shower items, a change of clothes, and a plastic bag for wet clothes.
Photo Opps
There will be photos taken for you! Photos are taken of each raft on each trip and are available for you to view and purchase when you get back to the outpost after your trip.
Registration
Tickets are $46/person (plus gratuity for the rafting guides).
Registration ends 9/29/19