DSA School Calendar and Tuition Schedule
Our 2021-2022 School Calendar: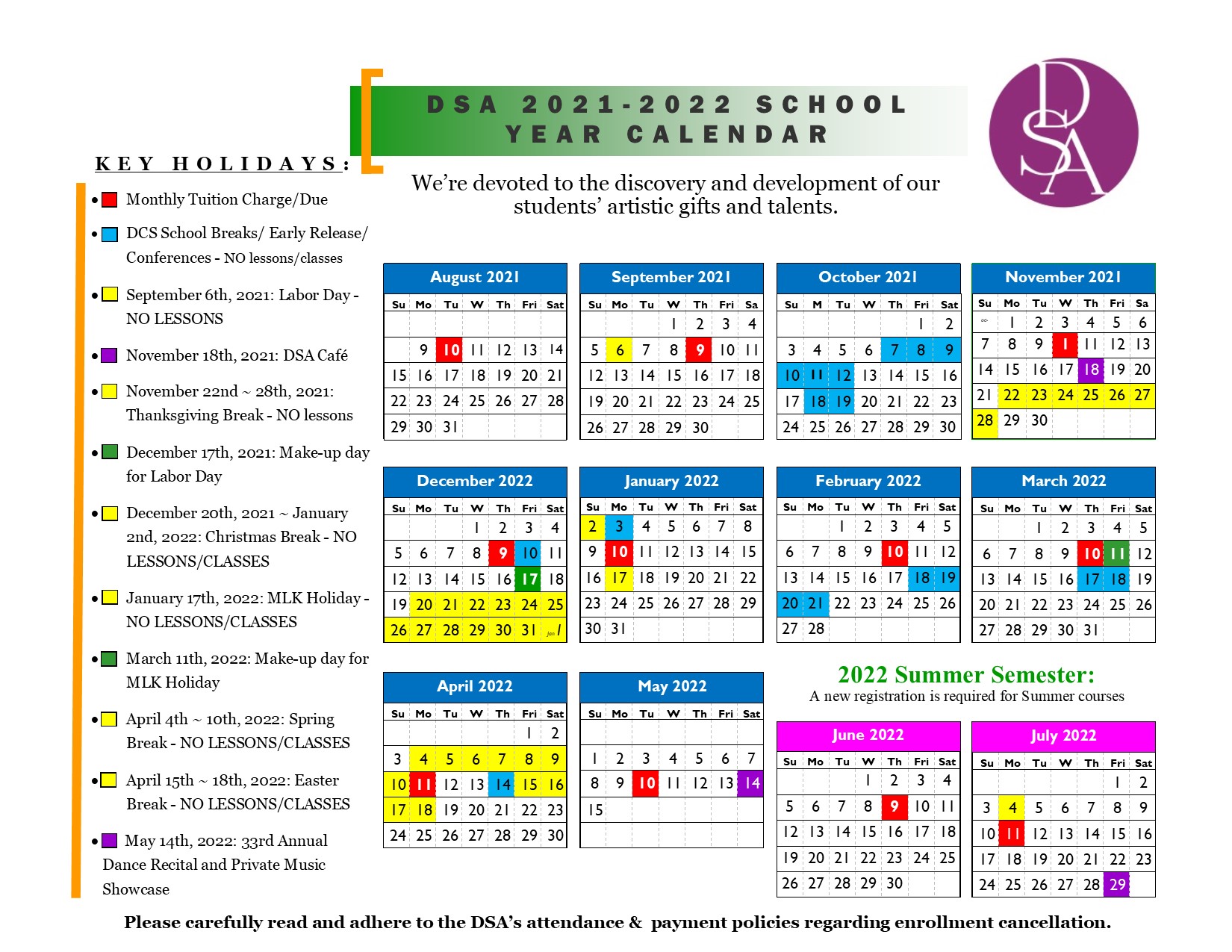 Our 2021-2022 Tuition Schedule:
Our 2021-2022 Holiday Schedule:
Monday, September 6th, 2021

Labor Day - No lessons

November 22nd - 28th, 2021

Thanksgiving Break - No lessons

Monday, December 17th, 2021

Make-up day for Labor Day

December 20th, 2021 -

January 2nd, 2022


Christmas Break - No lessons

Monday, January 17th, 2022

MLK Holiday - No lessons

Friday, March 11th, 2022

Make-up Day for MLK Holiday

April 4th - 10th, 2022

Spring Break - No lessons

Monday, April 18th, 2022

Easter Monday, - No lessons

Saturday, May 14th, 2022

33rd Annual Dance Recital at 11am

Spring Music Showcase at 5pm
Lessons that fall on a holiday will be held unless indicated on the above schedule. You will be responsible for the payment of these lessons. If you will be unable to attend your lesson, you should make alternate arrangements with your teacher in advance. Please read carefully the DSA policies and procedures as it relates this subject matter.
DSA Campus Map: