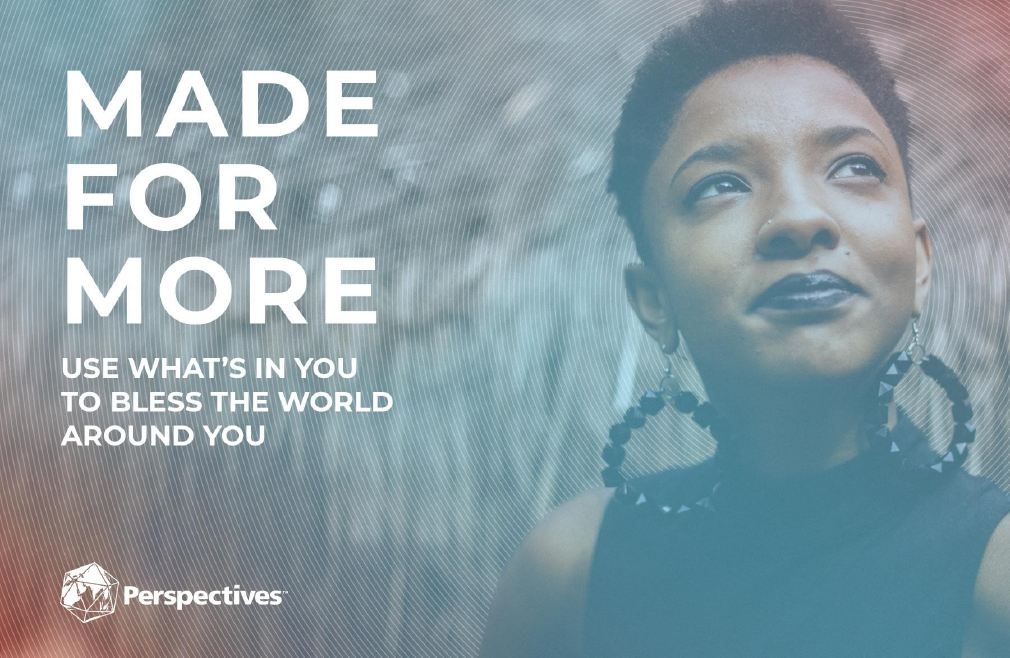 Thursday, January 21, 2021
,
6:00 PM - 9:00 PM
LIVE WITH PASSION. RUN WITH PURPOSE.
Perspectives on the World Christian Movement is a 15-week, inspiring missions course featuring a very diverse group of speakers. You'll learn from missionaries and ministry leaders from all over Atlanta and beyond. Each topic they cover is designed to give you a fresh and deeper understanding of God's plan for the world and your role in it! Make Perspectives your plan for weekly discipleship in the coming year, or get your small group to sign up and take it together.
We are sorry to announce that the in-person class has been postponed and will not meet in spring 2021. Space is still available to register for the virtual class. See details below.
Atlanta Virtual
Thursdays, beginning January 21, 2021
6-9PM on Zoom